Real Estate Fraternity First Gathering!
On behalf of the Wah Yan Real Estate Fraternity , we would like to invite you all to attend our first gathering with details as follow:
Date: ‪July 10 2019 (Wed)‬
Venue: 1/F Bar & Bowling Area, Pacific Club, Harbour City
Time:
6:00‬ pm Registration, Drink session starts
7:00 pm Photo session
7:20 pm Welcome speech by Mr Stephen Ng (WYK69)
7:45pm‬ Buffet Dinner starts
Fee:
HK$120 (Drink only)
HK$480 (Dinner and drink)
- Fee will be collected at the event reception
- - Any surplus will be used to further event for the fraternity group / school donation.
Confirmed guest
Mr. Stephen Ng 吳天海先生 (WYK 69) is confirmed to attend the event and we are honoured to invite him as a guest speaker to kick off our fraternity group. Mr. Ng is the Chairman of Wharf Group (004) since 2015 and he is also the founding member of Wah Yan One Family Foundation
Prof Francis Lau, BBS 劉紹鈞教授 (WYK55) is also confirmed to attend the event. Prof Lau is the founder of RHL International which is the earliest Chinese established surveying firm and he was made an Honorary University Fellow of HKU.
Mr. Roger Poon (WYK 74) is Associate Director and Head of Leasing Department of Sino Land (083). Prior to joining Sino Group, Mr. Poon was the head of property investment and management of MTRC (066) and Executive Director, Head of Real Estate Strategy, Asia from Goldman Sachs
Both WY Principals will join the event.
Please kindly RSVP by replying to This email address is being protected from spambots. You need JavaScript enabled to view it. (Sheldon Ip, WYK 96), or contacting us -- Justin Kwok (WYCHK 98) or Michael Ho (WYCHK 06). We look forward to seeing you all and your friends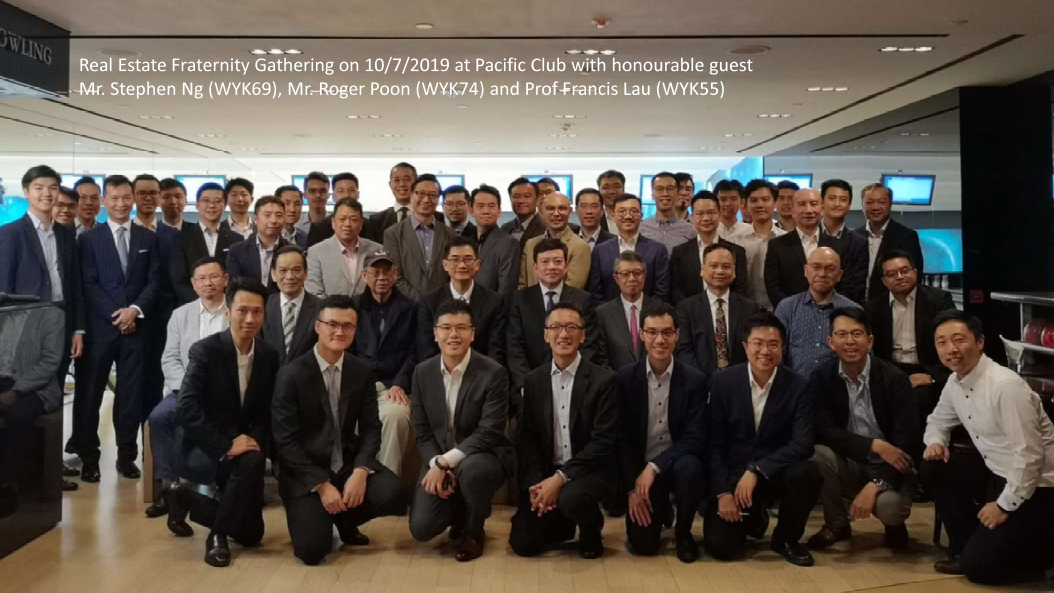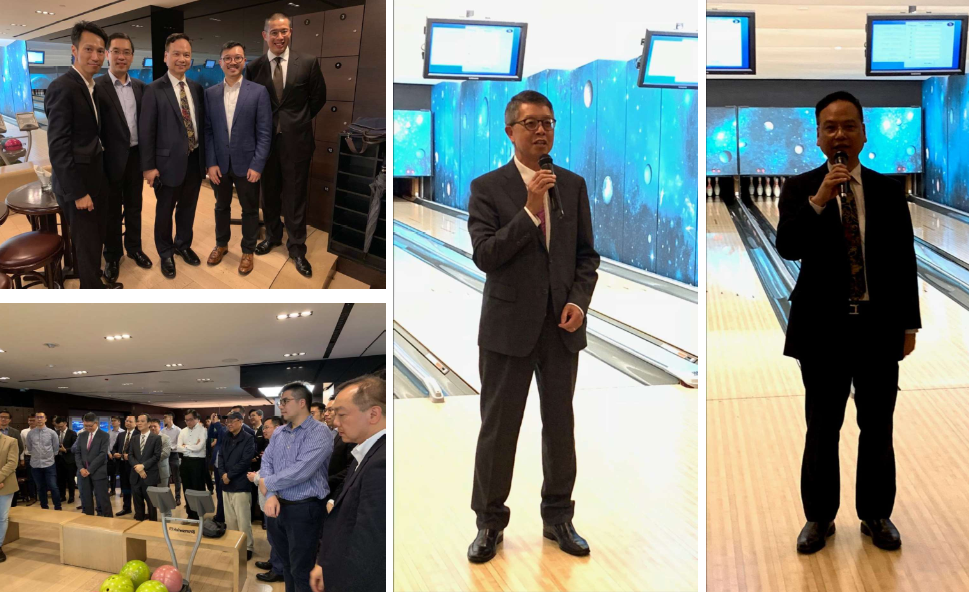 (UPDATED 2020.07.31)
- 2019.07.04 - Michael Ho '06 (Real Estate Fraternity)