The Mock Interview Workshop 2022
The Mock Interview Workshop jointly organised by WYHKPSA and Marymount Secondary School (MSS) Mentorship Programme was successfully held yesterday (30 July) at the WYHK school campus. There were more than 50 F.5 students from WYHK and MSS, and 20 alumni from both schools participating in the Workshop.
The Workshop aims to provide F.5 students the requisites about the interview skills, and practices in individual and group discussions, in order to prepare themselves next year when attending the actual interviews with the panels of their chosen subjects in universities.
Hope all the students have brought back home the essential skills, dos and don'ts, and the experience shared by our alumni. Good luck next year and hope all of you will perform in your best forms in the interviews and will get admitted to your chosen subjects in universities!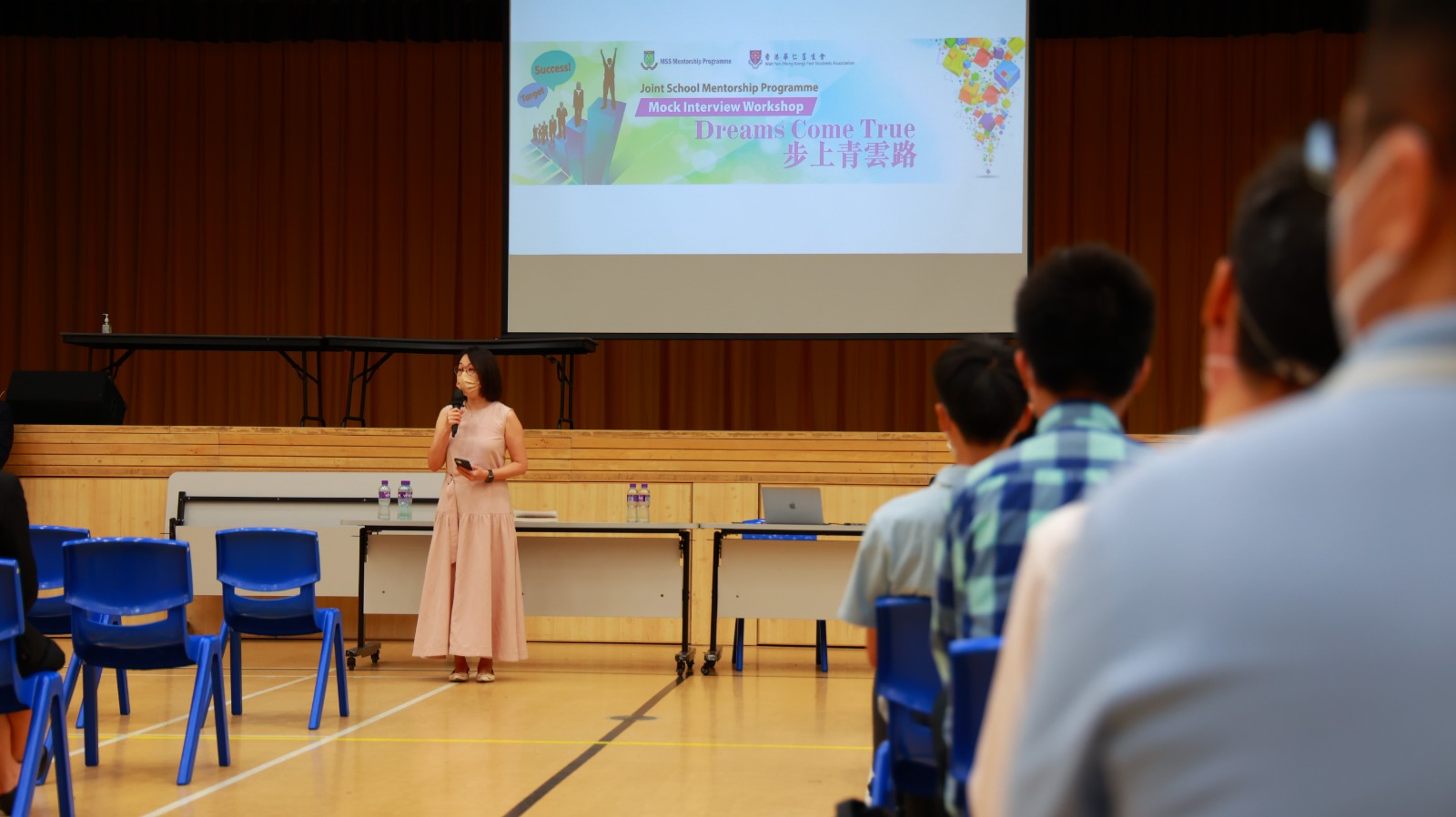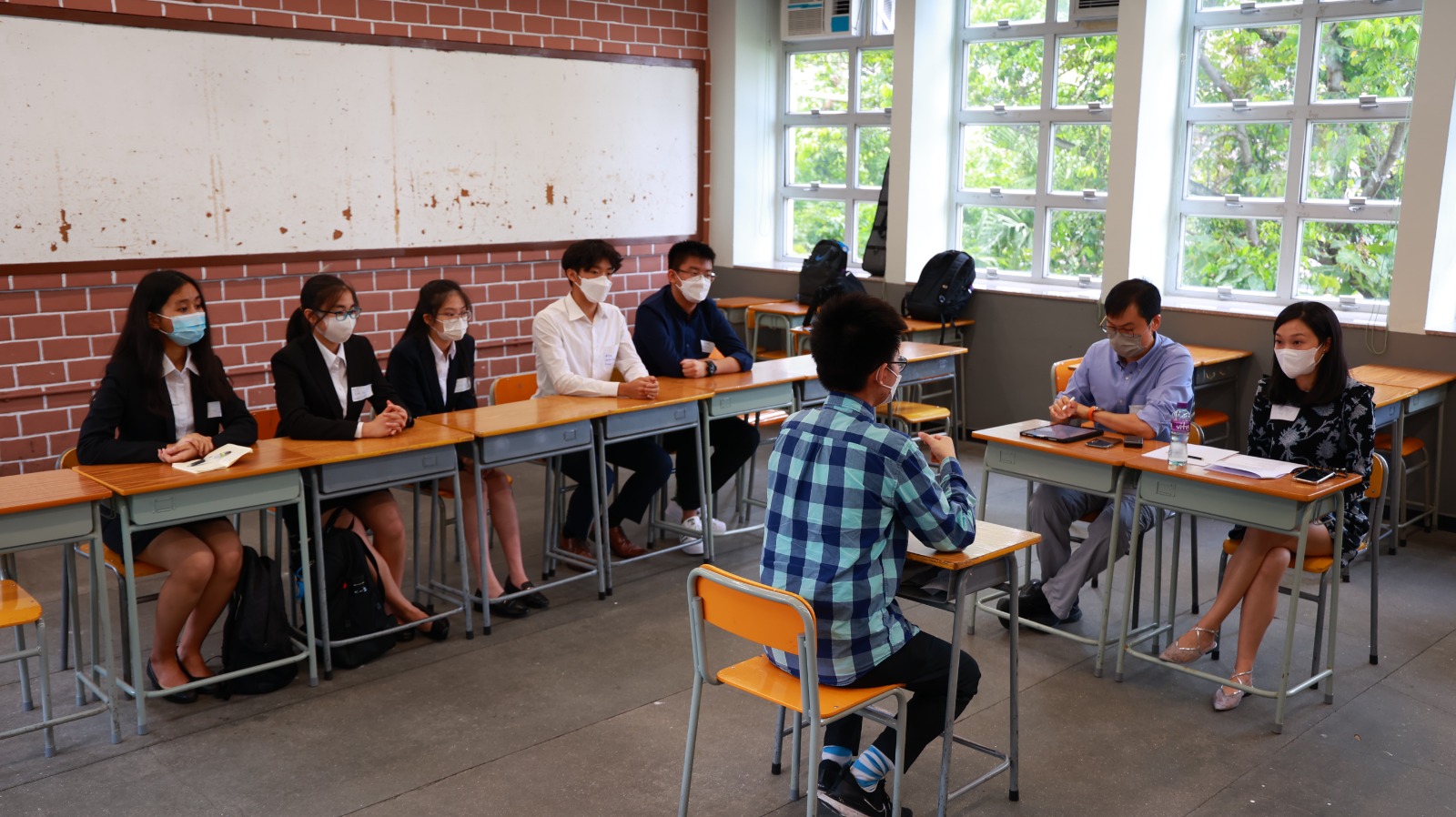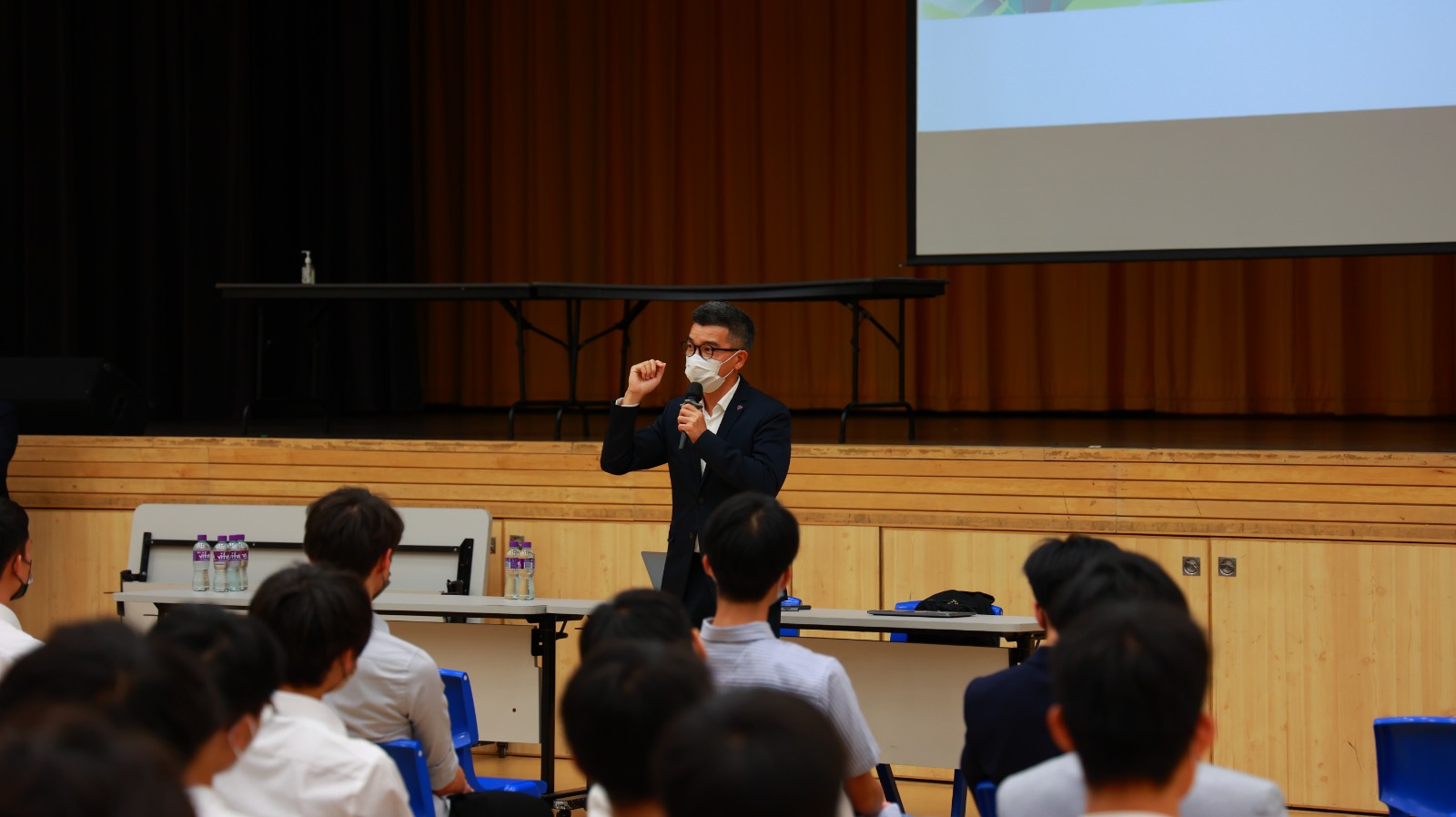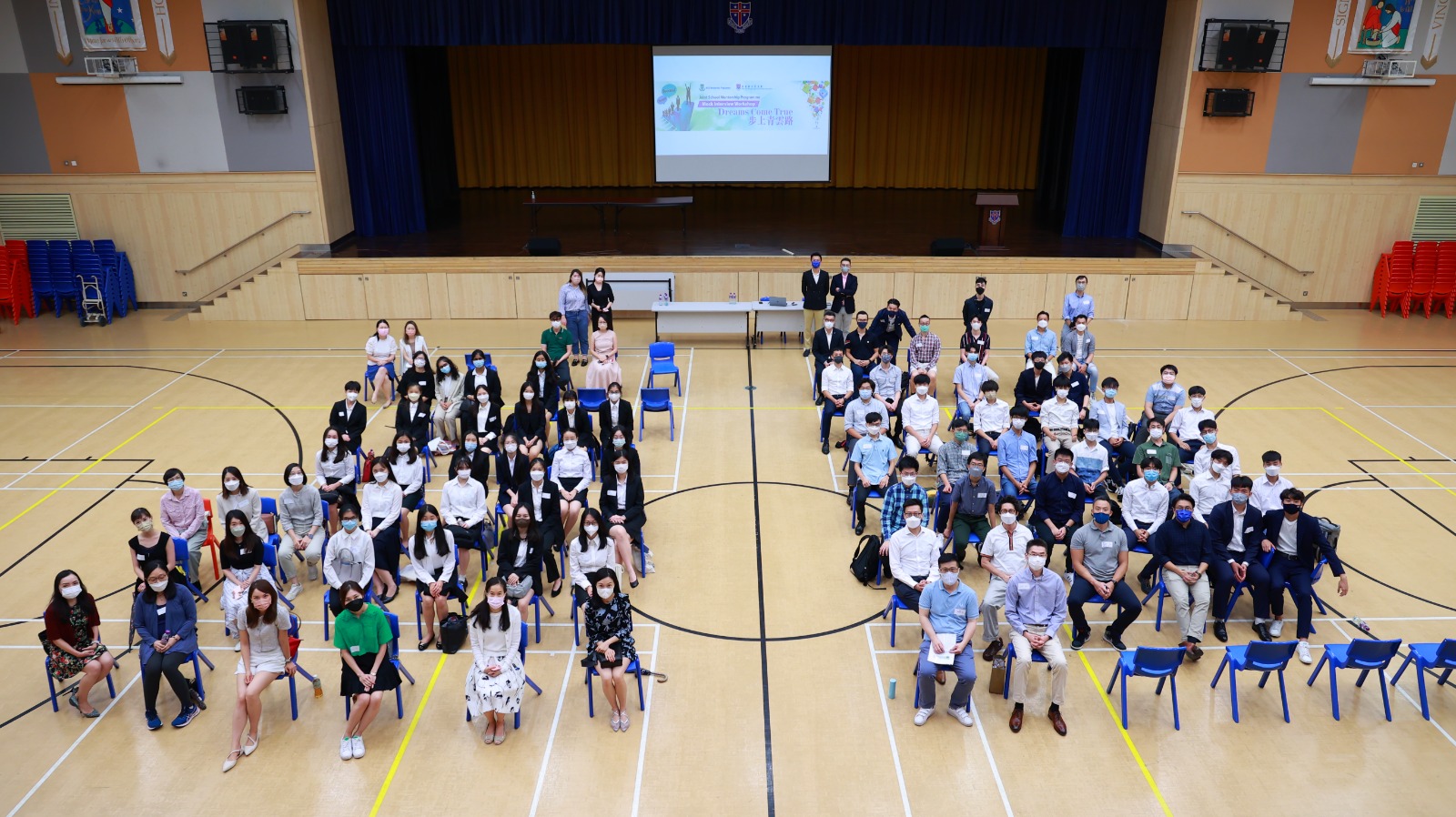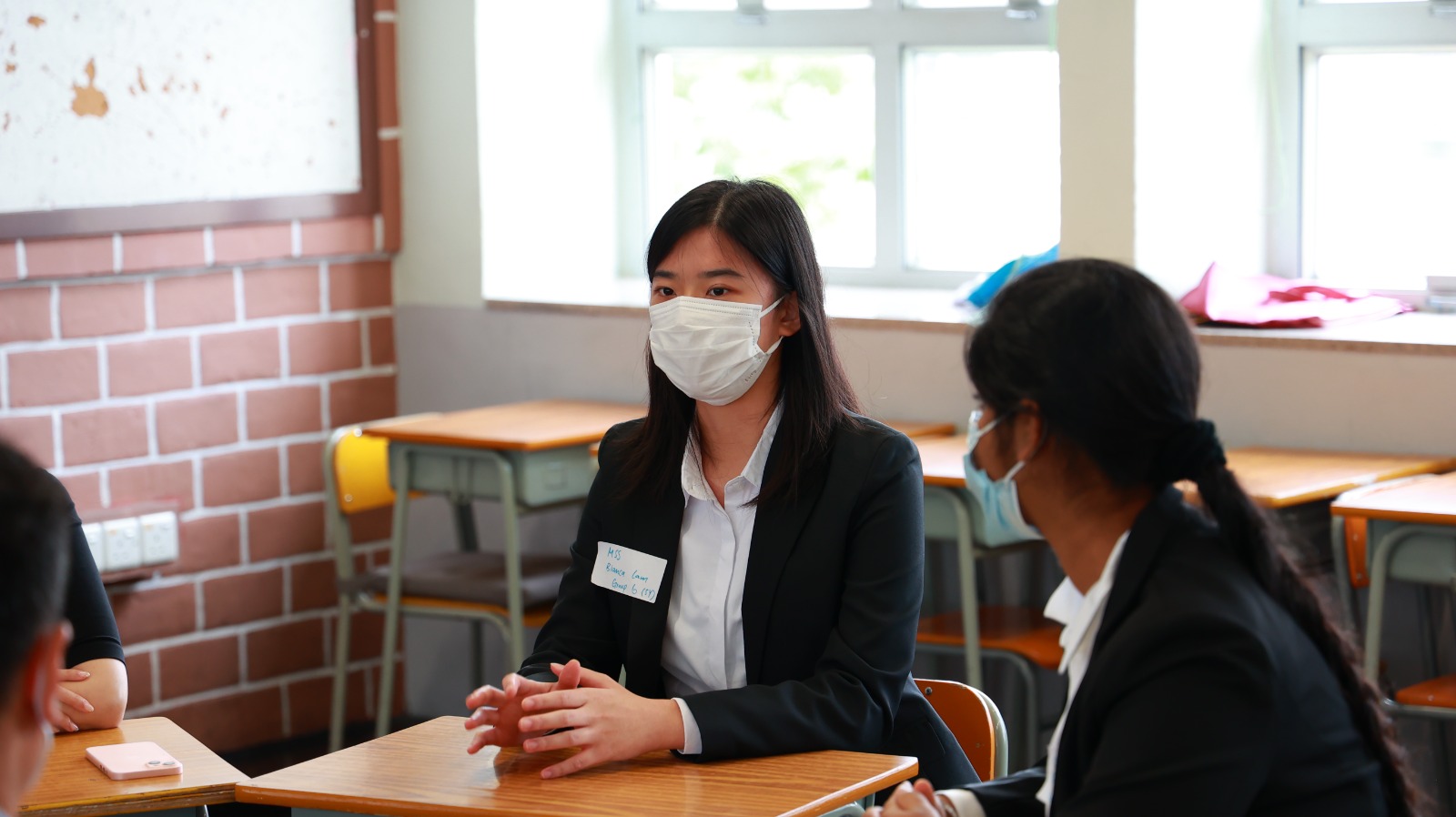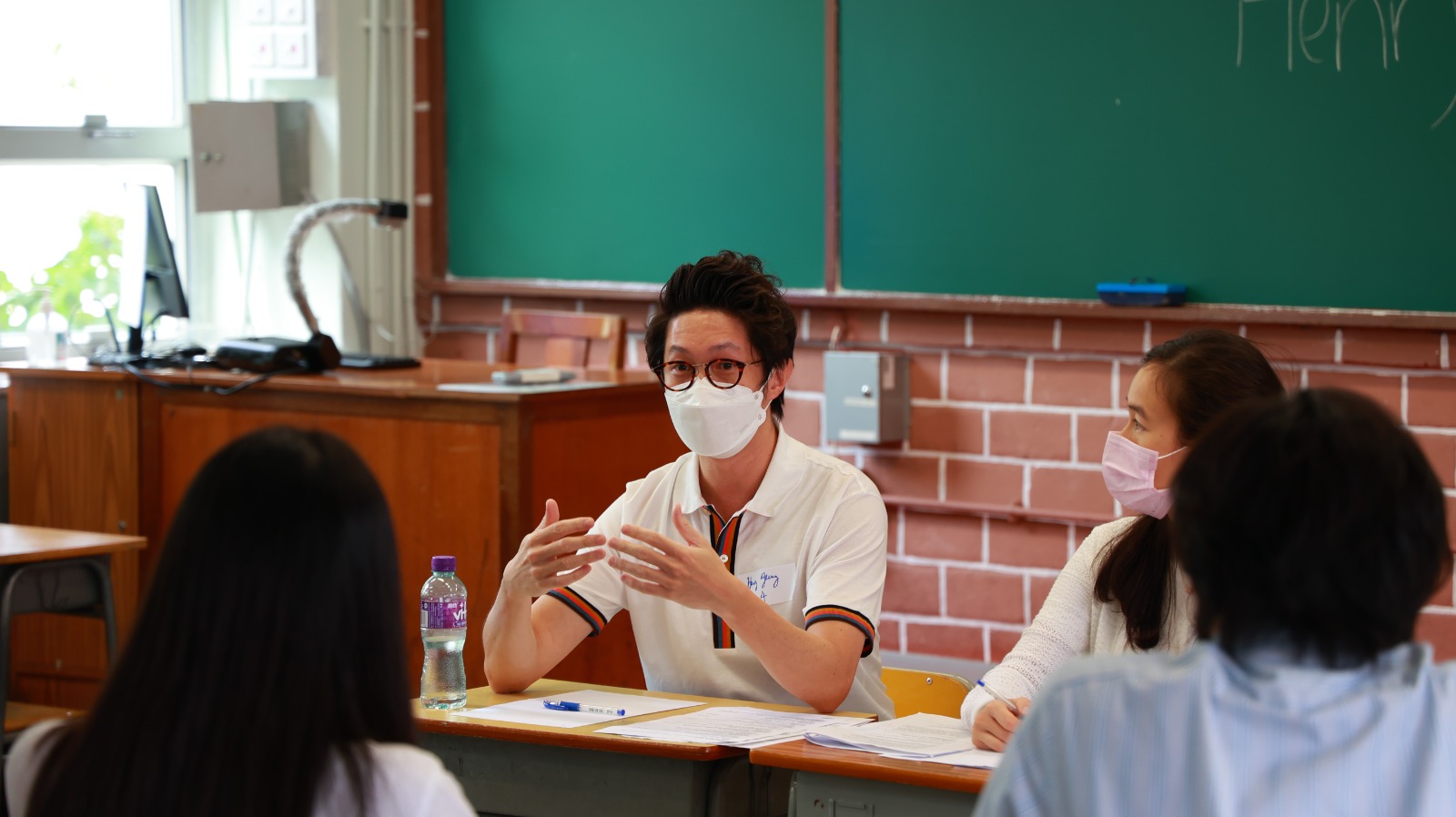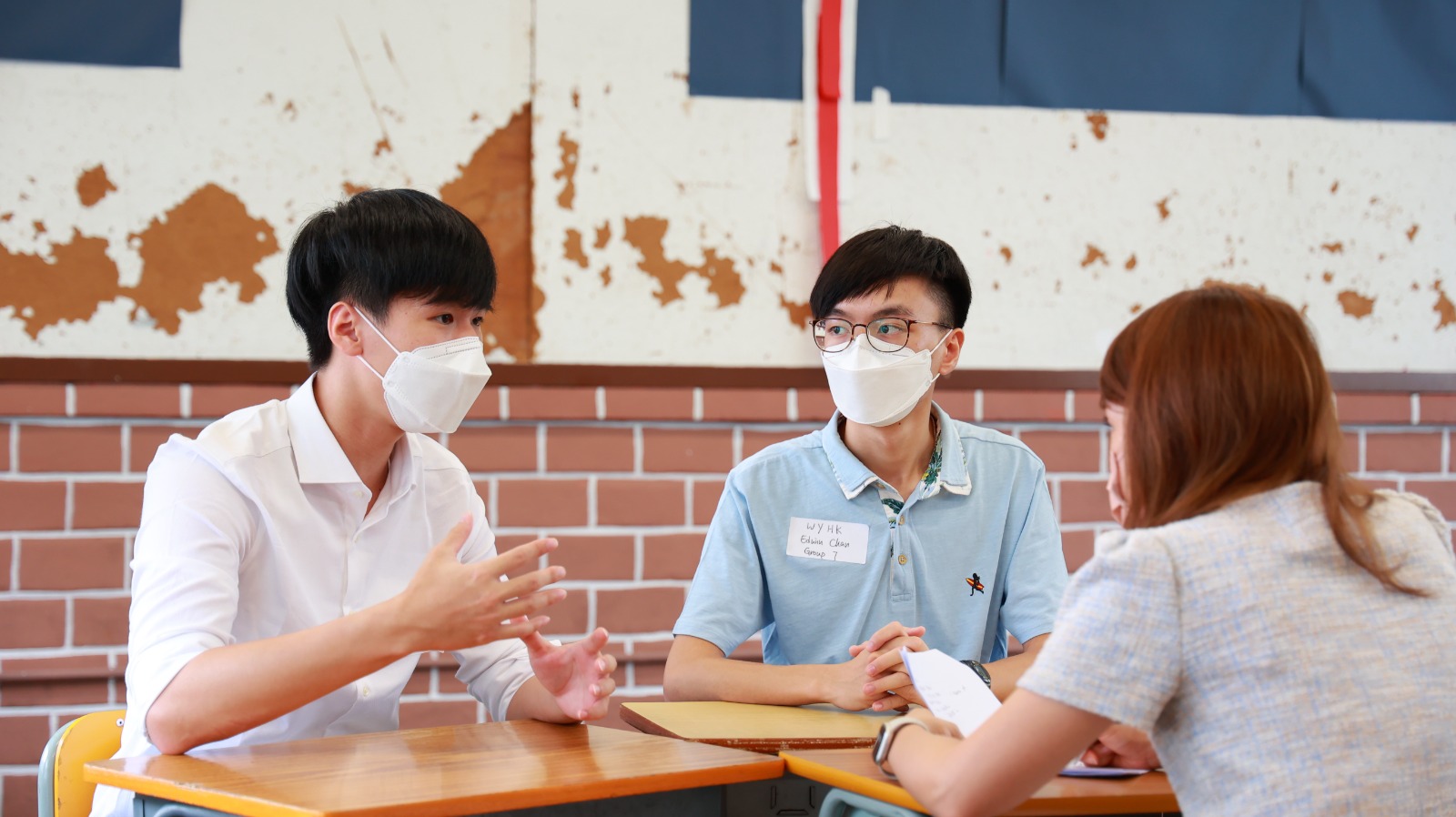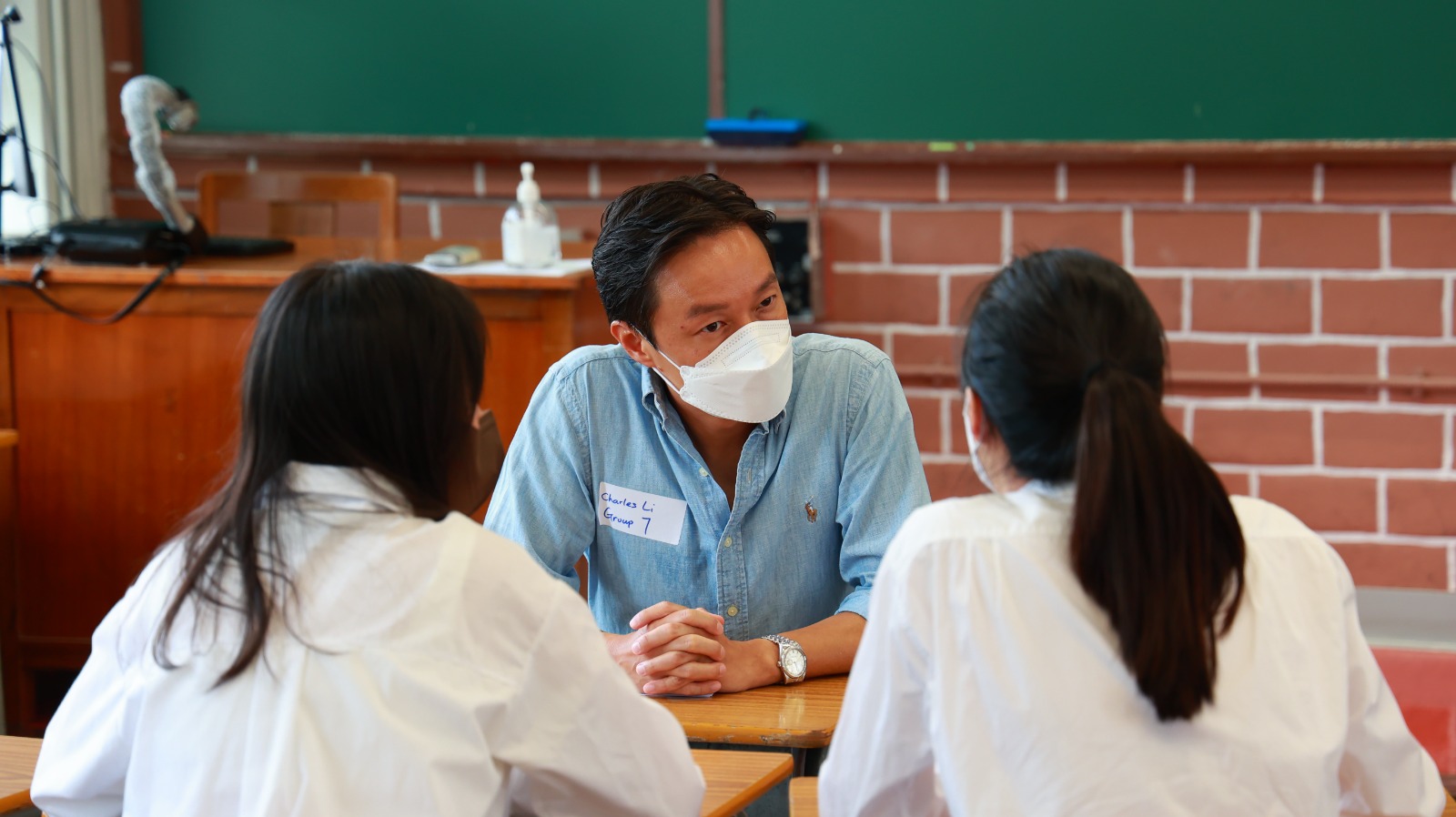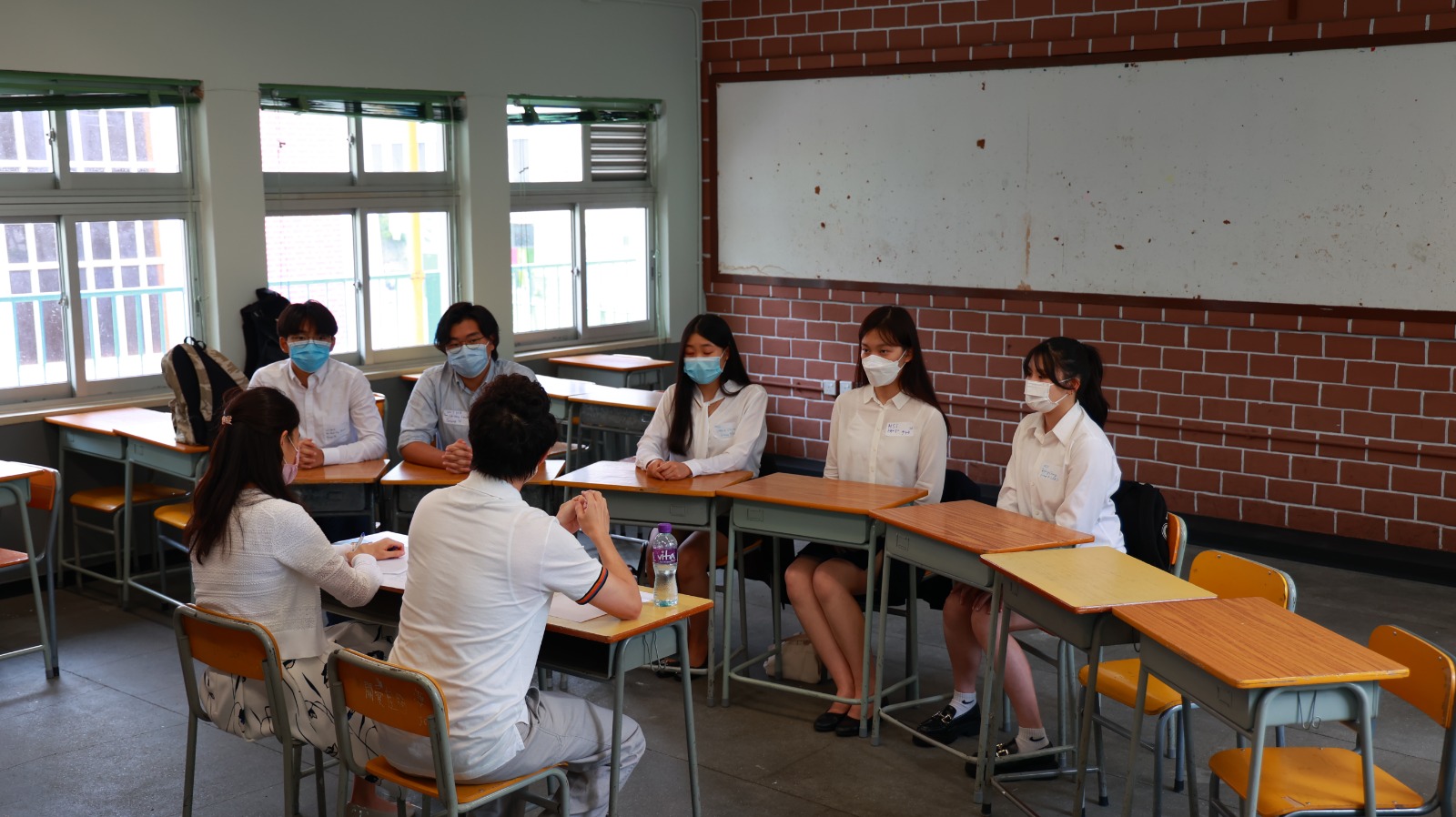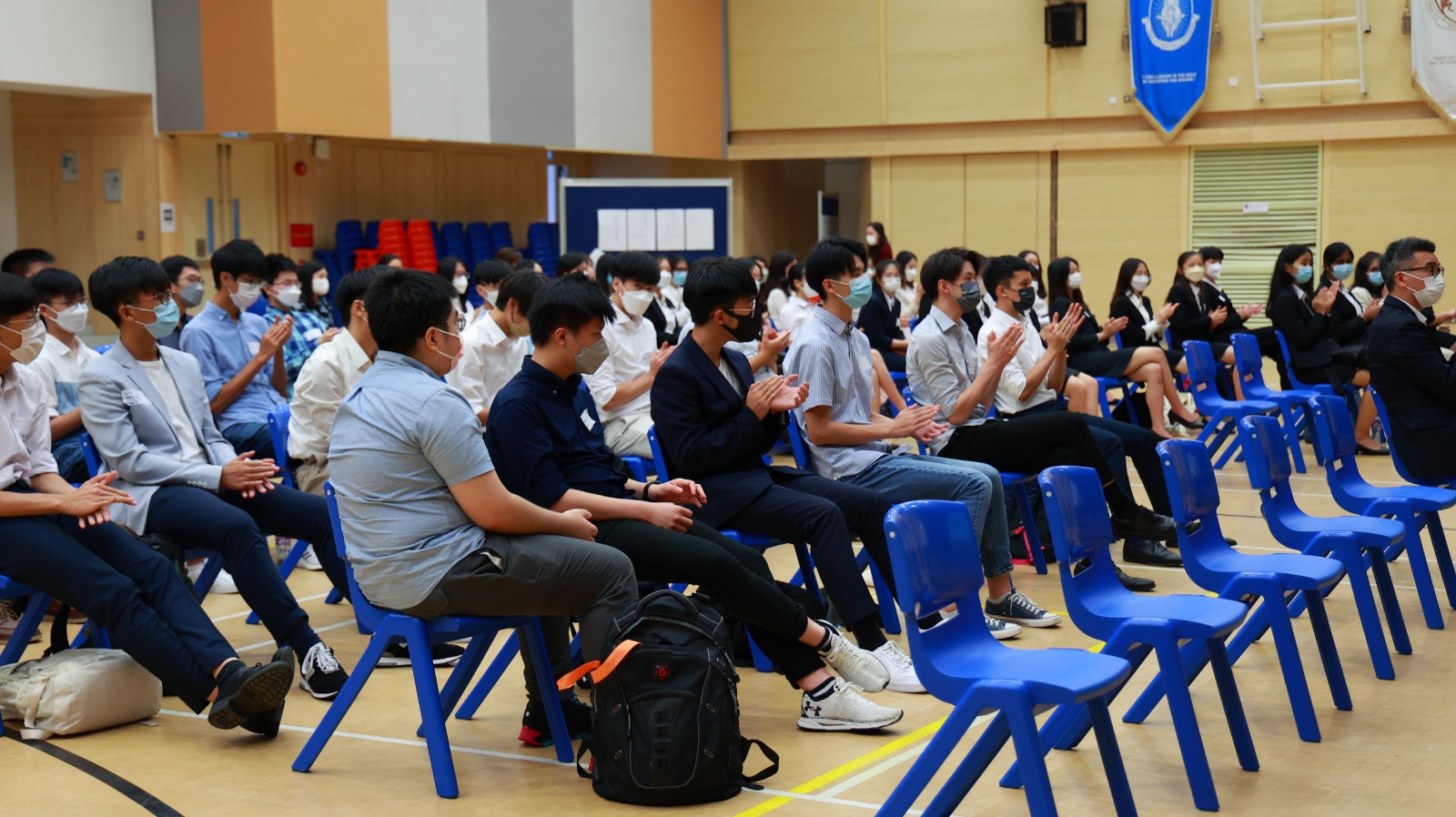 - 2022.07.31 - Mentorship Programme
The Magic Hour - Wine O'clock!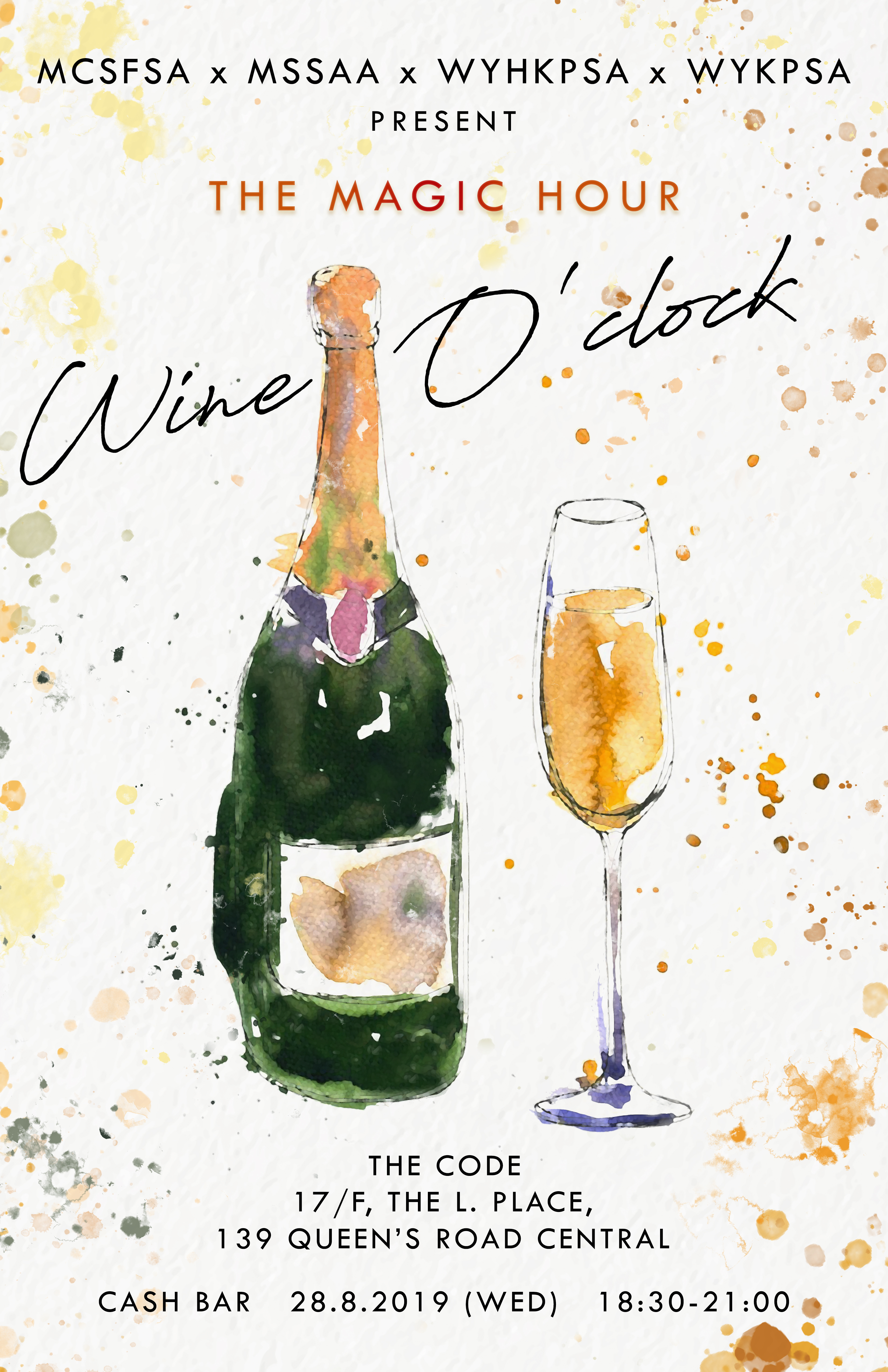 - 2019.07.23 - Collin Wong '02 (Mentorship Program)
Joint School Interview Workshop with MSS (29th June, 2019)
The Joint School Interview Workshop, co-organised by the WYPSA and Marymount Secondary School (MSS), was successfully held at Wah Yan on 29th June, 2019. The turnout this year was particularly encouraging, as more than 70 Wahyanites and 30 Marymountians participated in the event. We are also grateful for the 26 mentors from both schools who volunteered to share their valuable interview experience with all the students.
At 2:15pm, the event began with speeches given by Mrs. Catherine Li, principal of MSS, and Mr. Julian Ng, vice-principal of WYHK. Speeches from Mrs. Irene Tung from the Joint School Mentorship Programme and Mr. Willie Cheng, Vice President of the WYHKPSA, completed the introduction session.
The mentees were divided into twelve groups and had their first workshop in the classrooms. The first session included a self-introduction, one-on-one interview and group discussion. Mentors concluded their sessions with their feedback and reflection.
After the first session, mentees gathered back in the rooftop classroom for a presentation on interview skills. Mentors shared their professional experiences on interview skills and manners. They were greeted with insightful questions by the mentees in the following Q&A session. The groups then returned to the classrooms to participate in a second round of group discussion practice before dismissing at roughly 5:30pm.
We are glad to have received plenty of positive feedback immediately after the event from mentors and mentees alike. The positive responses strongly encourage us to embrace this event and improve even further in the future running of this annual highlight of the Mentorship Programme.
Let's Chill!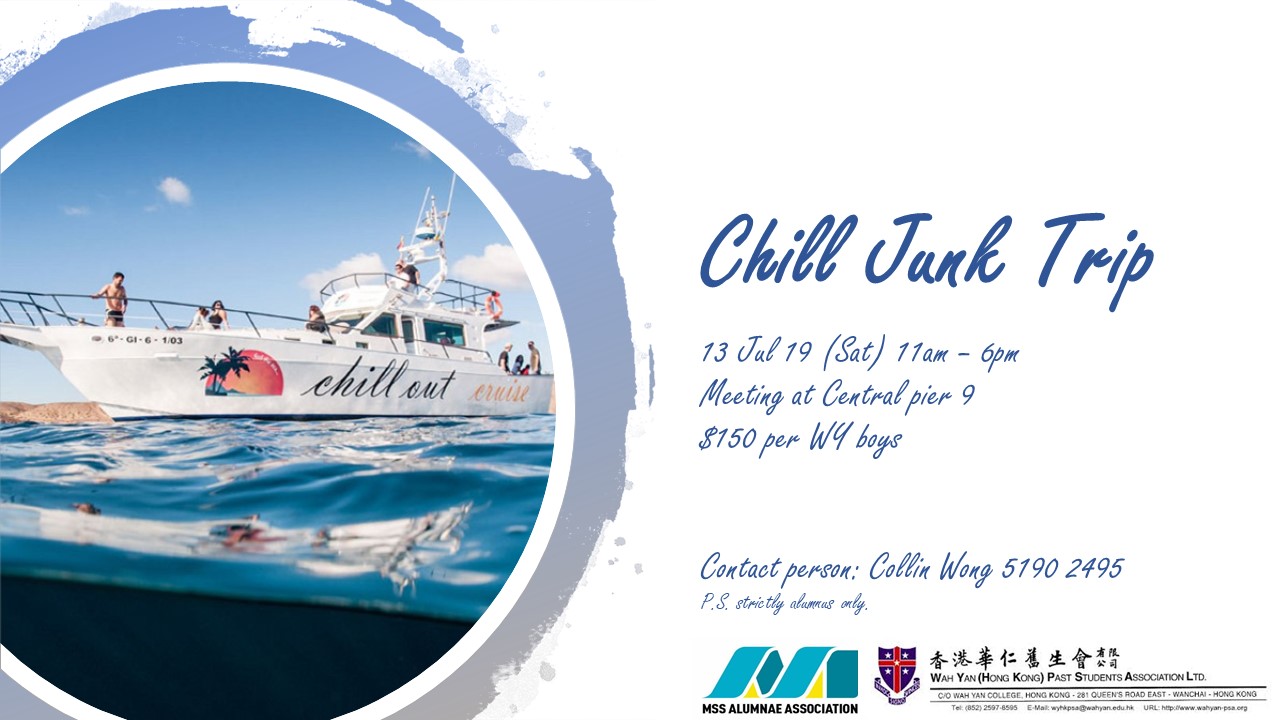 - 2019.05.05 - Collin Wong '02 (Mentorship Program)