Notice of Annual General Meeting 2022
NOTICE IS HEREBY GIVEN that the 53rd Annual General Meeting of the Association will be held at 10:00 a.m. on Saturday, 25 June 2022 at the Student Activity Centre, 5/F, Francis H.B. Wong Building, Wah Yan College, Hong Kong for the following purposes:-
1. To confirm the minutes of the 52nd Annual General Meeting held on 26 June 2021;
2. To receive the Chairman's Annual Report for the year 2021-2022;
3. To adopt the Auditors' Report and Financial Statements for the year ended 31 March 2022;
4. To elect Council Members, President, Vice-Presidents, Honorary Advisors and Honorary Legal Advisors for the year 2022-2023;
5. To appoint Auditors; and
6. To transact any other business of the Association.
Note:
1. In view of the current COVID-19 situation, attendees are required to wear masks during the meeting and to observe other hygienic precautions.
2. The meeting maybe adjourned until further notice subject to the prevailing social distancing restrictions imposed by the government. Please the association's website (https://www.wyhkpsa.org/) for any announcements or updates on the date, time, and venue of the meeting before coming.
3. Copies of the relevant minutes, reports and accounts will be distributed at the meeting. They are also available for inspection upon request. Please contact the Honorary Secretary to the Council, Dr. Cheng Chi Kin Ashley, on 29902802 during office hours to make arrangement for inspection.
4. Please note that there will be no formal lunch gathering after the Annual General Meeting.
- 2022.06.17 - Cheng Chi Kin Ashley '80 (Honorary Secretary)
Obituary
Mr. TSE Kam-ming Laurence, one of our Founding Members and an alumnus of WYHK Class 1969, passed away in peace on 23 May 2022.
A.K.A. "Jai Gor", Mr. Tse orchestrated and produced the first mass-scale concert for Wah Yan at the Hong Kong Exhibition and Convention Centre in 2003, leading to the formation of the Foundation in 2004.
In 2007, Jai Gor masterminded the launch of "Dream Campaign", a massive fundraising drive, with Fr. Alfred Deignan SJ as the "Dreamer" in the driving seat. His relentless efforts gathered some substantial funding, benefiting generations of young Wahyanites and setting a milestone for the Foundation.
In 2022, Jai Gor created "Wah Yan 100+ Music Festival", a first-of-its-kind showcase of Wah Yan's music development, to kick start a new fundraising drive "Bloom Campaign" and reunite with his friends through songs and laughter. Unfortunately the event was halted due to anti-epidemic measures. Soon we are reinstating the Festival, the only unfinished project of Jai Gor, not only for him but also for all of us.
Mr. Tse's fighting spirit cemented many members of the Wah Yan Community together. He will be fondly missed and his selfless love for Wah Yan will drive the Foundation to continue the work for betterment of the two Wah Yans.
- 2022.06.17 - WYOFF
Obituary
In memory of Mr. Chan Kwok Chung, Andy 陳國頌 (Class of WYHK 1987; School Head Prefect and Student Ambassador 1987-88). Andy passed away peacefully on 13th May 2022 at the age of 52.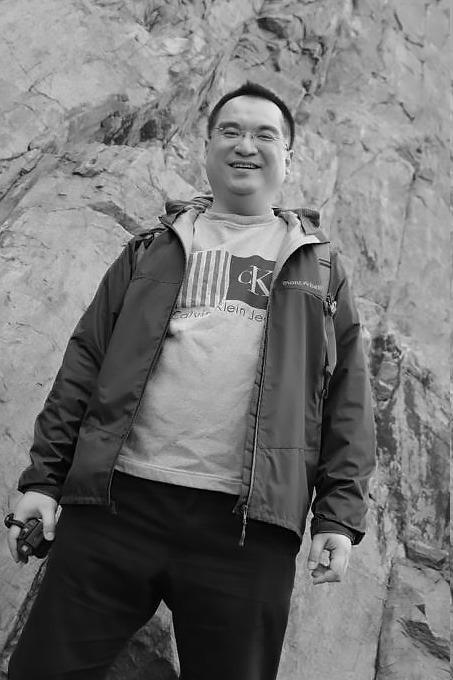 還記得小二第一天返回番禺會所華仁小學的班房裏,留意來了一位班號2、名叫陳國頌的新同學。及後更發現我們的母親原來是相識的,而我們45年的友誼,便從那一刻開始了。

小學時代,阿頌無論在學業或運動方面,均有出色的表現,近日 WhatsApp 群組裡,舊同學還分享了一幅很珍貴的照片,當年是足球小將的阿頌,已是校隊成員,協助華小蟬聯全港東區校際足球比賽冠軍,那場比賽,如在昨天。

中學年代,他的讀書和領導才能更加日益彰顯,成績名列前茅,班際足球比賽固然少不了入球貢獻,還成為越野跑校隊一員,絕對不是一名只顧讀書考試的書呆子。

隨着年紀增長,阿頌俊朗的外表也慢慢地成形,高挺而帶勾的鼻子為他帶來了「大鼻頌」的外號。直至今天,相信大部份認識他的朋友仍然稱他為「大鼻」。中五那年,他在 Fr. McGaley 的引導下,接受了聖洗和堅振禮,成為天主教徒。從那時開始,我們每逢星期日都會到跑馬地聖瑪加利大堂參與彌撒,直到我們中學畢業,各自離開了香港,開展人生另一階段。

如果我們這群舊同學去拍「那些年」,一定會選擇中六和中七這兩年。阿頌在這兩年也真的是多姿多彩,他是我們的風紀隊隊長、英文辯論隊隊長、中文辯論隊隊員、也是我們那一屆的 Student Ambassador 。回想當年,最令我羨慕的是他從中五便開始拍拖,我想為何大家的一日都是廿四小時,何以他可以兼顧那麼多的事情呢?當時,我母親也有同樣的迷思。

雖然參與那麼豐富的課餘活動,阿頌的成績仍然是異常優秀,全方面的成就令他成為怡和獎學金的得獎者,獲得全數資助到英國劍橋大學主修經濟學。還記得大學一年級的時候,他向我提過願望是和心儀的人一同在劍橋教學,成為一個真正的經濟學家,可見他真的很喜歡這個學科。可惜及後受健康影響,未能向這目標繼續進發。直到大約2000年的時候,阿頌突然向我透露一個創新的經濟學理論在他的腦海成了雛形,他還籌備將它出版成為學術書籍,往後每兩三年他便告訴我寫得如何如何!可惜在出版方面遇到不少困難,有時我也想講出一些類似「適時放棄也是勇氣」的假大空安慰,但他從沒氣餒,直至2015年,他的畢生心血 "Changing Competition, State and Society" 終於面世,經過10多年的努力,阿頌終於完成了他的心願。鍥而不捨、永不放棄的精神,足以印證他對經濟學的熱情,從青葱歲月開始,從沒減退。

說到改變,也許他一生經歷不少不如意事情,縱使他沒有掛在口邊,我感覺到成長後的阿頌並不是一個快樂人。2014年,他突然打長途電話給我,告知他要結婚,邀請我在九月返回香港並於他的婚禮致詞,那麼大的榮幸,我當然一口應承。雖然那次沒有和他私下碰面,但在同年的聖誕再和他相聚的時候,便很清晰地感受到他整個人的改變,從他言談舉止中,我感受到他的生命裡出現了真正的喜樂。往後他和 Jenny 有了Matthew and Elissa,更感受到他作為父親的滿足和驕傲,這都是主的恩賜。

說到意想不到,數年前他對我說在工餘時間去創立一所教育中心,這真是我完全難以想像的決定。當時在我腦海裏便立刻浮現了一個充滿自信和 Sharp醒的陳國頌印在巴士上。阿頌沒有把教育中心當成賺錢工具,他總是對學生們給予支持,通過不同方法和活動,去幫助他們獲得全面的成長,特別是學業以外範疇,好像每一位都是他自己的孩子一樣。

阿頌人生有很多經歷值得我敬重,但創立教育中心這個決定,成為我對他最為敬佩的事情,因為從他對孩子們的關懷和着緊,可以知道他真的全心愛護著他們,真心想他們能得到最好的幫助。在教育方面,阿頌真的秉承華仁的傳統精神 "Men for and with others" 。

去年和他最後長談時,有一段有趣的對話,得到的結論是:

在讀書時,因為他是一個優秀的學生,所以我每次跟母親說跟陳國頌出街,必然得到放心的許可。

近幾年,因為我是一個沒膽的朋友,所以他每次跟老婆說要和嚴文強外出吃飯,也必定得到安心的許可。

阿頌這份難忘的風趣,長留心中。今天我懷着想念的心情,願未來憑著上帝的許可,在天上跟他再次相見!
- 2022.06.06 - Warren Yim '87
Wah Yan Medical Information on COVID-19 Support Scheme 2022
Dear Wahyanites,
The Past Students' Associations of WYHK and WYK, in collaboration with both schools and the schools' Parent-Teacher / Parents' Associations, are launching the Wah Yan Medical Information on COVID-19 Support Scheme, under which a group of Wah Yan (Hong Kong and Kowloon) alumni medical practitioners will endeavour to provide general medical advice to members of our Wah Yan community on COVID-19.
The scope of medical advice offered will be general in nature, provided from the perspective of a generalist medical practitioner, and will be limited to aspects of prevention (esp. vaccination) and self-care for COVID-19 patients or close contacts. The medical advice is not meant to cover government policies and operations (e.g. quarantine period, quarantine arrangement).
If you are a COVID-19 patient / close contact or have COVID-19 related queries and would like to ask related question(s) under this scheme (such as vaccination), please contact the following representatives via WhatsApp written or voice message:
- Paul Yu, 97273315 (WYHKPSA)
- Aaron Chan, 96336561 (WYHKPSA)
Depending on the number of questions received and the complexity of individual questions, our volunteer alumni medical team will reply as soon as possible and, in any event, no later than 2 days. The language of the answer will be the same as the question raised, i.e. a question posted in Chinese will be answered in Chinese.
The commencement date will be 19 April 2022 (Tuesday). This service scheme will tentatively last for 3 months and be reviewed thereafter.
We hope the resources from our alumni can support and help our Wah Yan community navigate through these challenging times.
Disclaimers:
1. The scheme is only available to members of the Wah Yan community, defined as (i) current and retired staff members of WYHK or WYK, (ii) past students of WYHK or WYK, (iii) current students of WYHK or WYK and their parents; and (iv) members of the Society of Jesus in Hong Kong.
2. All information provided under the scheme is for the enquirer's personal reference and informational purposes only. The information provided is not intended to substitute for professional medical advice, diagnosis, or treatment and does not constitute medical or other professional advice.
3. Reliance on any information provided under this scheme is solely at the enquirer's own risk. The organizers accept no responsibility for any injury or loss of property due to any such reliance.
- 2022.04.13- Paul Yu '97 (Chairman)