Transcending 100 Gala Dinner (UPDATED)
Venue: Grand Hall & Hall 3B, HK Convention & Exhibition Centre | Date: 1 Dec 2019 (Sun) | Time: 6 - 10:30 pm | Price: HK$18,000 per table of 12
Dear Wahyanites & Friends of Wah Yan,
Further to our table registration announcement on 3 Mar 2019, we have received overwhelming responses from all over the world thanks to the tremendous support from you. We have since worked towards securing an increase in venue capacity so as to accommodate the requests. 
For better planning of the event & facilitation of our overseas Wahyanites in their flight arrangement, we are pleased to announce the start of Phase 1 registration confirmation & collection of payments from 1 Apr 2019:
Phase 1 payment process will be from 1 Apr 2019 to 30 Apr 2019 via year coordinators (year coordinators will collect payment from various participants & pay to OC before 30 Apr 2019)
OC's Ticketing Work Group will email the relevant bank account details to year coordinators separately
Only full payment is considered valid table sales. Unpaid registrations would be void after 30 Apr 2019 & the relevant year coordinators will have to register again in Phase 2
In case there is still available space in the venue, OC would announce details of Phase 2 table registration asap, probably in early May 2019

For registrations & enquiries, please submit your:
Name
Graduation year (F. 5 for HKCEE; F. 6 for DSE)
Email address
Contact number
Number of table(s)
to the following OC's Ticketing Work Group email:
WYHK
This email address is being protected from spambots. You need JavaScript enabled to view it.
Henry Yeung (WYHK '98)
Derek Lee (WYHK '01)
WYK
This email address is being protected from spambots. You need JavaScript enabled to view it.
Eric Lai (WYK '97)
Ryan Wing (WYK '03)
Donation and Sponsorship
"Our next task is to embrace all members of the Wah Yan Community under one roof, including our beloved Jesuits, retired teachers and staff members, so that they can enjoy a memorable casting of talents from both Schools. We also hope to transform the Dinner into a déjà vu brimful of memoirs of Wah Yan. In order to do so, we need stages with adequate audio and visual facilities; we also need creative design and modest decorations. Resource input of around $5 million is inevitable. Therefore, we would like to call on your generous help to fulfill these task orders as brothers in arms." Below please find the apeal letter and donation form:
May God bless all of us to have a memorable night in the Gala Dinner!
P.S. OC would post a list of year coordinators in due course for your reference. For parents & those Wahyanites who can't identify your year coordinators to form table(s), please leave your contacts via Online Enquiry Form (Google Form) https://goo.gl/forms/T0guQ7piDFVofWAn2. On a best effort basis, we would forward the forms received to your coordinators who'll assist you on registration. Please note the Online Enquiry Form isn't part of the registration process due to the preference of whole-table registration via coordinators at this stage
- 2019.06.29 - WY Transcending 100 Gala Dinner Organising Committee
Lunch with WYKPSA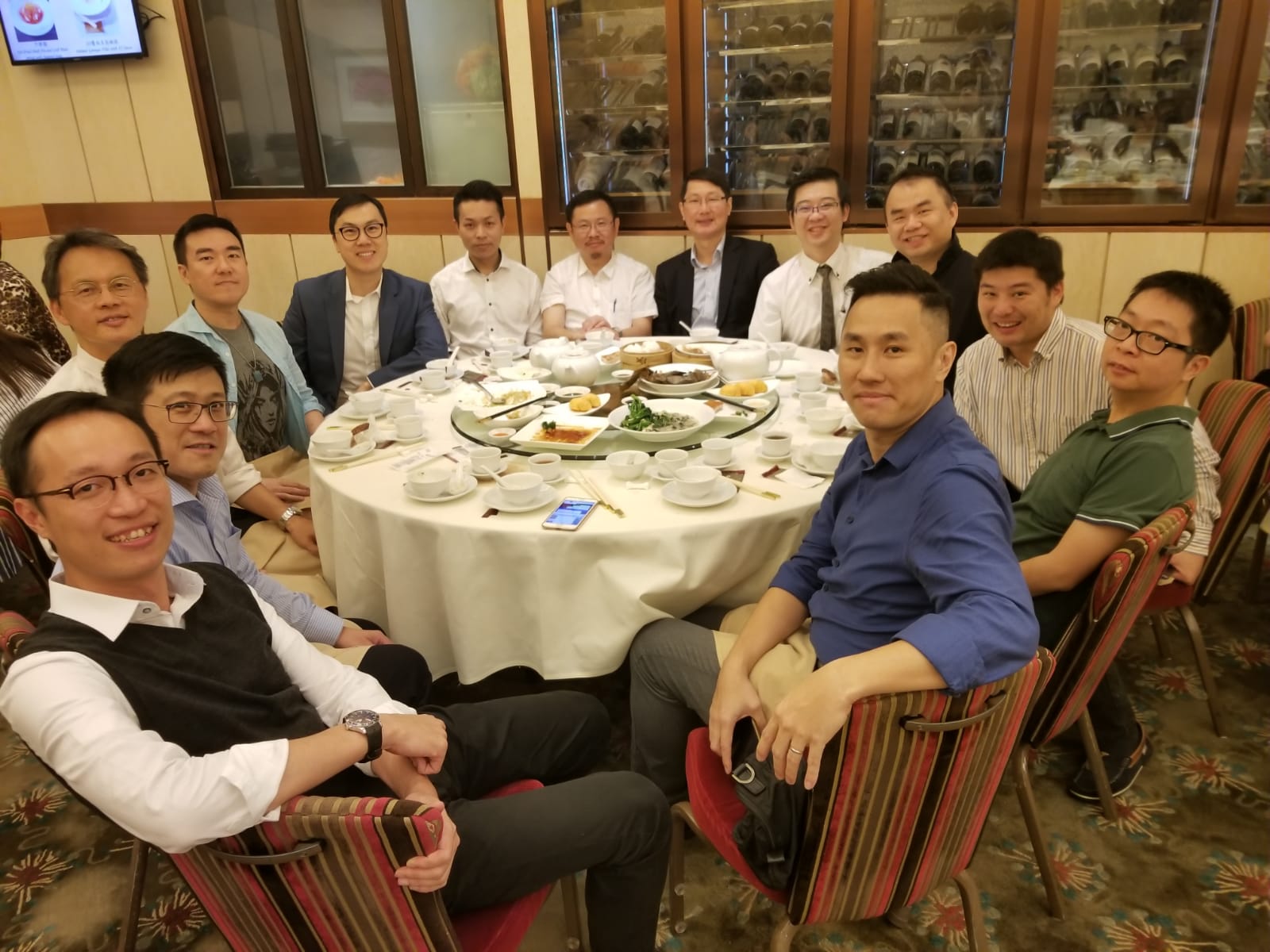 Welcome lunch for our brothers of WYKPSA - we are committed to continuing our bonding and pushing our joint events to a success.
- 2019.05.31 - Willie Cheng '80 (Chairman, WYHKPSA 2018-19)
Come and get a copy of The Star for FREE now!
Missing a copy or two of our school magazine, The Star? No worries! It's time to complete your collection!
We are now giving out our school magazines dated from 1980 to 2015* on first-come-first-served basis. Come and get a couple of copies for free** now! Details are as follows:
Date and time: 26/27 April, 2019 (9am to 6pm) and 28 April, 2019 (9am to 4pm)
Venue: Counter at the School Entrance, Wah Yan College, Hong Kong
* Stocks are limited and some years have been sold out already.
** Donations to The Star are welcome.
- 2019.04.10 - Webmaster Team