Wah Yan Alumni Choir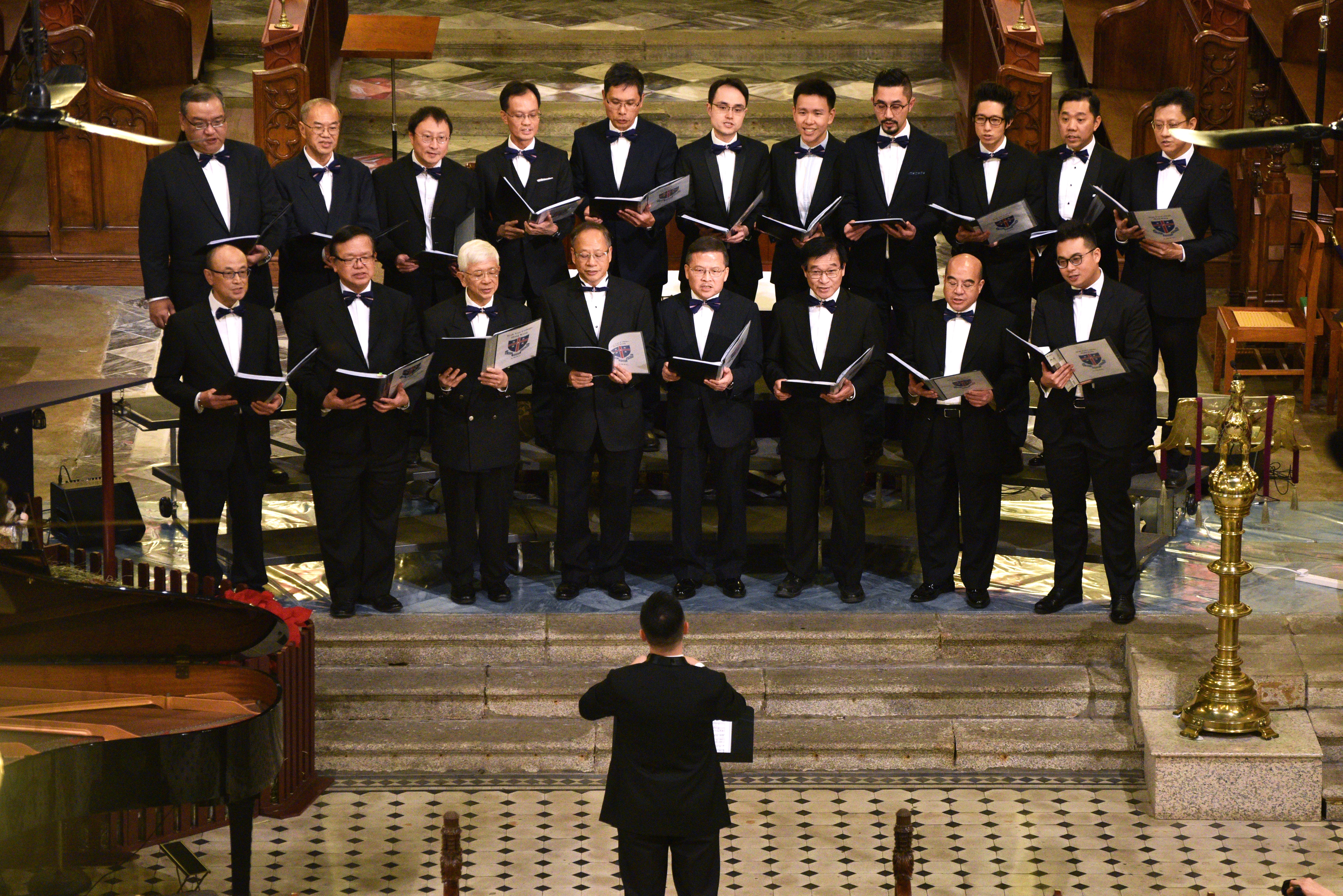 Wah Yan Alumni Choir was formed in 2012 under the Past Students Association's Timeless Bonding Scheme. We aim to gather Wahyanites of all ages, sharing the joy of singing and music-making, and socially meeting our fellow alumni. Currently, our members include graduates from 1967 to recent ones. We gave our own debut concert in November 2016 at St John's Cathedral. Enjoying a close relationship with the school's Music Department and the music scholars we have performed at Speech Day, school concerts, gala dinners and at Fr Deignan's 90 th Birthday Celebration Concert. In 2018 we sang together with the alumni choir of St Stephen's Girls' College.
We are a friendly group and are constantly recruiting new members. We encourage our fellow alumni and friends to find out about us, and hopefully join us one day at our regular rehearsals and on stage!
You can contact us by emailing to: This email address is being protected from spambots. You need JavaScript enabled to view it.
- 2022.06 - Webmaster Team