Wan Yah Hong Kong Medical Fraternity
Wan Yah Hong Kong Medical Fraternity consists of medical doctors, dentists and other health professionals graduating from Wah Yan College Hong Kong (WYCHK).  Its formation was indebted to Dr Stephen Chung (WYCHK 1970) who began assembling a list of doctors graduating from WYCHK.  Now, the number has grown to several hundred spanning over 70 years in year of graduation.
The Medical Fraternity holds an annual dinner, frequently together with our counterpart in Wah Yan Kowloon, where medical alumni meet with Fathers and school principals and refresh their ties with Wah Yan.  The Fraternity also links up young doctors and medical undergraduate see-dais to help them familiarize with the medical profession.  It presented its work during the Wah Yan International Reunion in 2019.
The chief contact persons are Dr Thomas Tsang (WYCHK 83) and Dr Ambrose Leung (WYCHK 86).
Pics from previous events: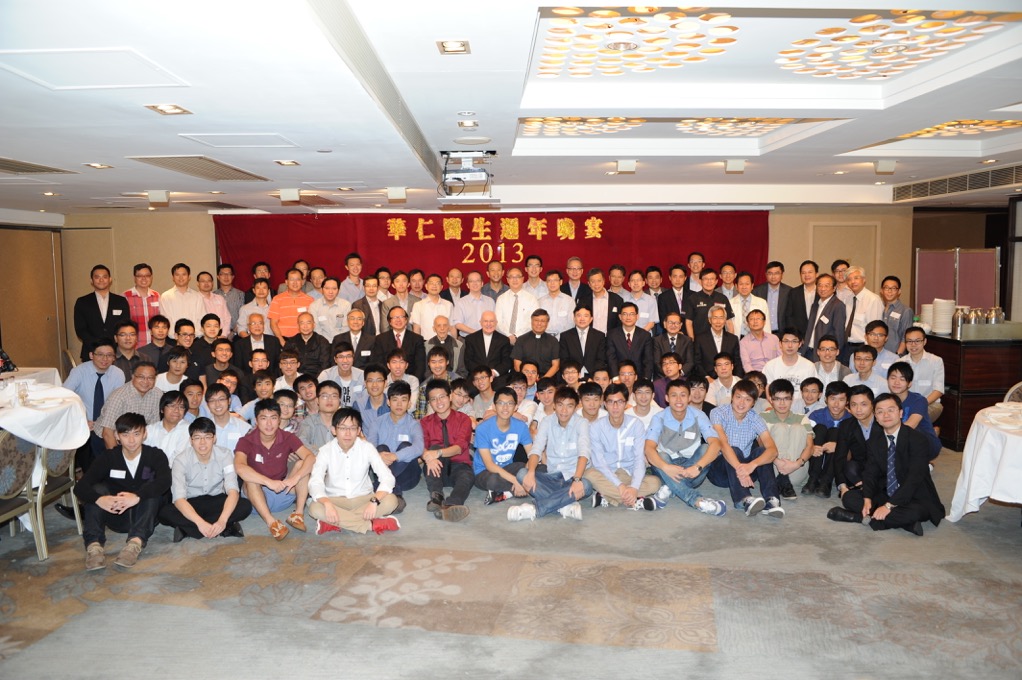 Annual Dinner 2013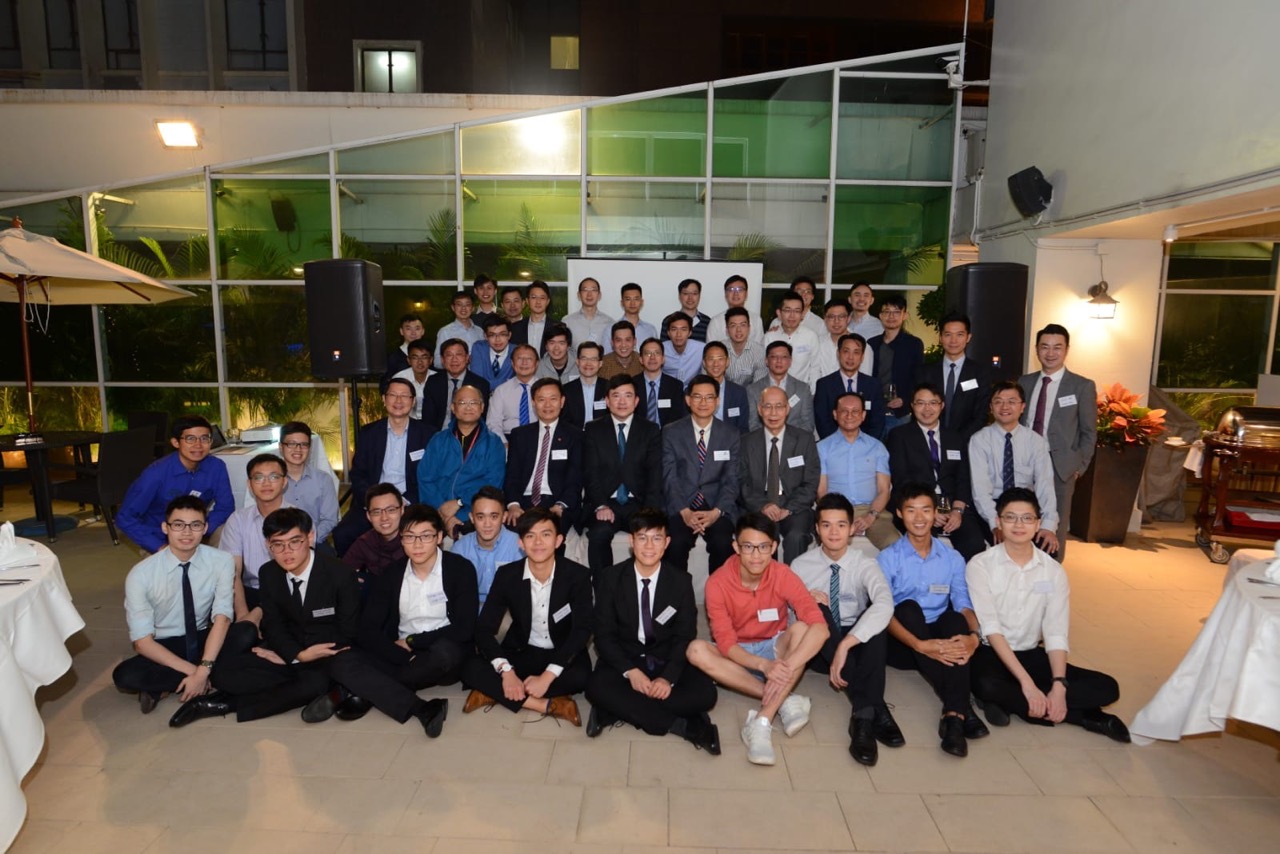 Annual Dinner 2018 (WYCHK medical graduates)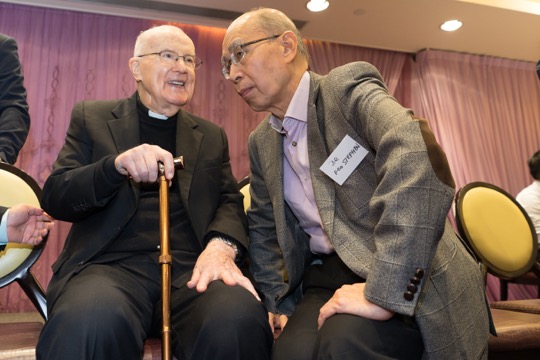 Dr Foo, our most senior doctor, with Fr Deignan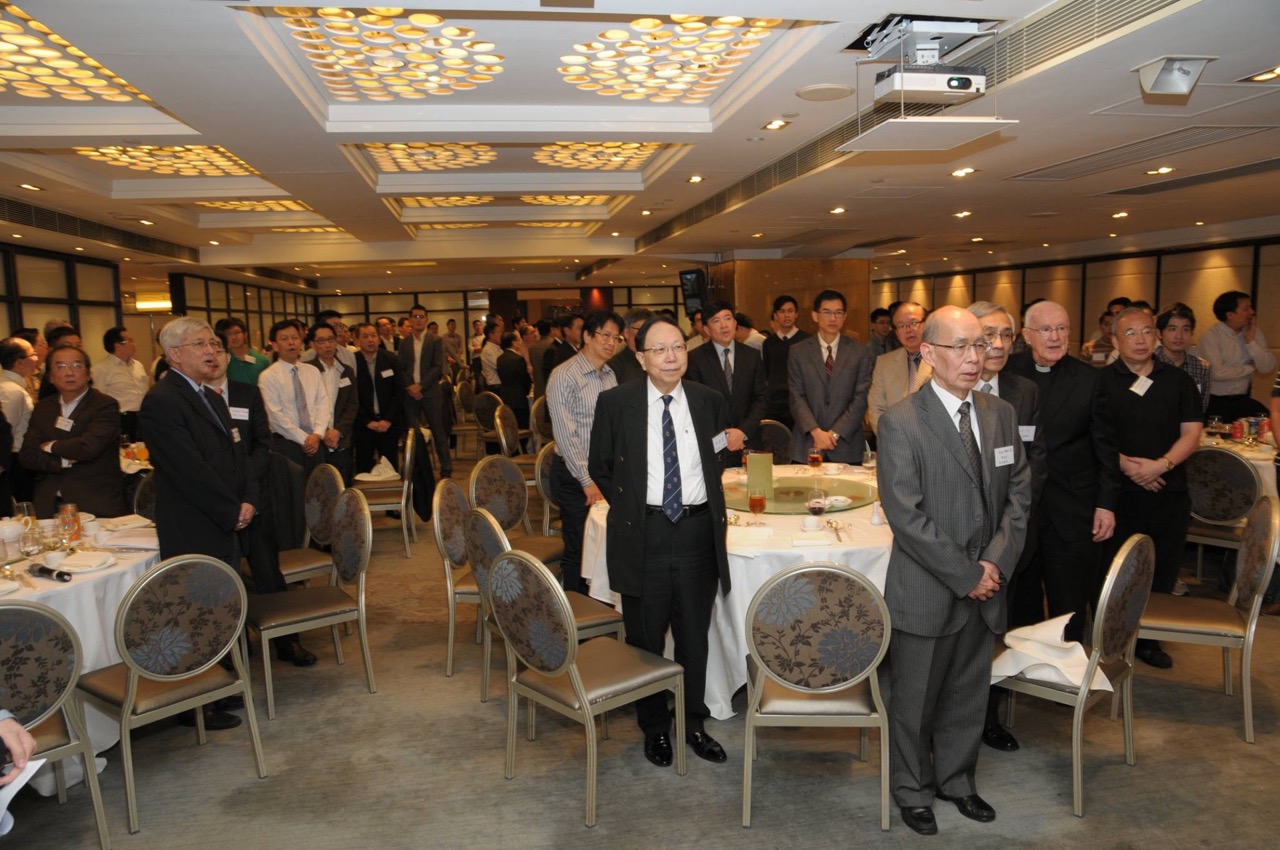 Ready to sing school song before dinner served
- 2020.07.31 - Thomas Tsang '83 (Medical Fraternity Convenor)