Lunch with WYKPSA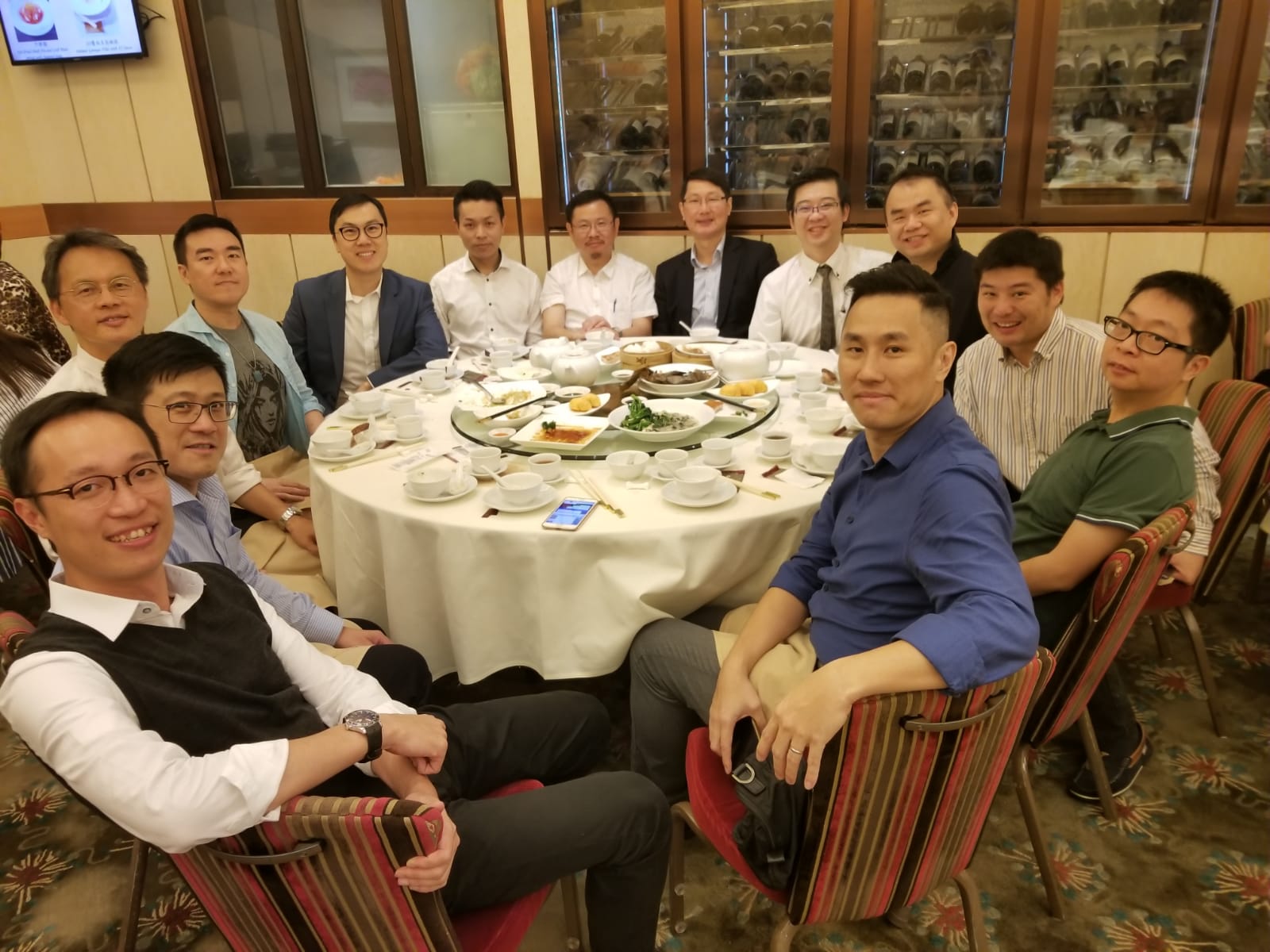 Welcome lunch for our brothers of WYKPSA - we are committed to continuing our bonding and pushing our joint events to a success.
- 2019.05.31 - Willie Cheng '80 (Chairman, WYHKPSA 2018-19)
50th Annual General Meeting
You are cordially invited to the 50th Annual General Meeting of the Wah Yan (Hong Kong) Past Students Association, which will take place on Monday, 17 June 2019 at 6:30 p.m. on 14/F of the Chinese Club, 21 Connaught Road Central, Central, Hong Kong. A dinner reception will be held after the Annual General Meeting at 7:30 p.m. at HK$400 per head. Please reserve your ticket @ This email address is being protected from spambots. You need JavaScript enabled to view it..
- 2019.06.03 – Ashley Cheng '80 (PSA Honorary Secretary)
Come and get a copy of The Star for FREE now!
Missing a copy or two of our school magazine, The Star? No worries! It's time to complete your collection!
We are now giving out our school magazines dated from 1980 to 2015* on first-come-first-served basis. Come and get a couple of copies for free** now! Details are as follows:
Date and time: 26/27 April, 2019 (9am to 6pm) and 28 April, 2019 (9am to 4pm)
Venue: Counter at the School Entrance, Wah Yan College, Hong Kong
* Stocks are limited and some years have been sold out already.
** Donations to The Star are welcome.
- 2019.04.10 - Webmaster Team
ANNOUNCEMENT – 2020 ALUMNI MANAGER ELECTION & VOTERS' REGISTRATION
To all Alumni of Wah Yan College Hong Kong
Please be informed that the period opened for the 2020 Alumni Manager's Election Nomination and Voters' registration has ended.
Upon successfully registered as a Voter, your name will remain in our registrar and you do not need to re-register in all future Wah Yan College Hong Kong Alumni Manager's Election.
During the Nomination period, only one alumnus has submitted to me a valid Alumni Manager's Nomination Form with his personal information write up. Pursuant to our Procedures for Alumni Manager Election, his profile is posted on the websites of Wah Yan College Hong Kong and Wah Yan (Hong Kong) Past Students Association for your perusal. As there is only one valid candidate, the scheduled Voting at the School Campus on 26 June 2020 is no longer necessary.
The official result of this Election will be announced at the AGM of Wah Yan (Hong Kong) Past Students Association on 27 June 2020.
Nominee:
Dr. CHENG Chi Kin Ashley
Peter Tang
Returning Officer
Wah Yan College Hong Kong
2020 Alumni Manager's Election
Email: This email address is being protected from spambots. You need JavaScript enabled to view it.
- 2020.06.13 - Peter Tang '78 (Returning Officer)