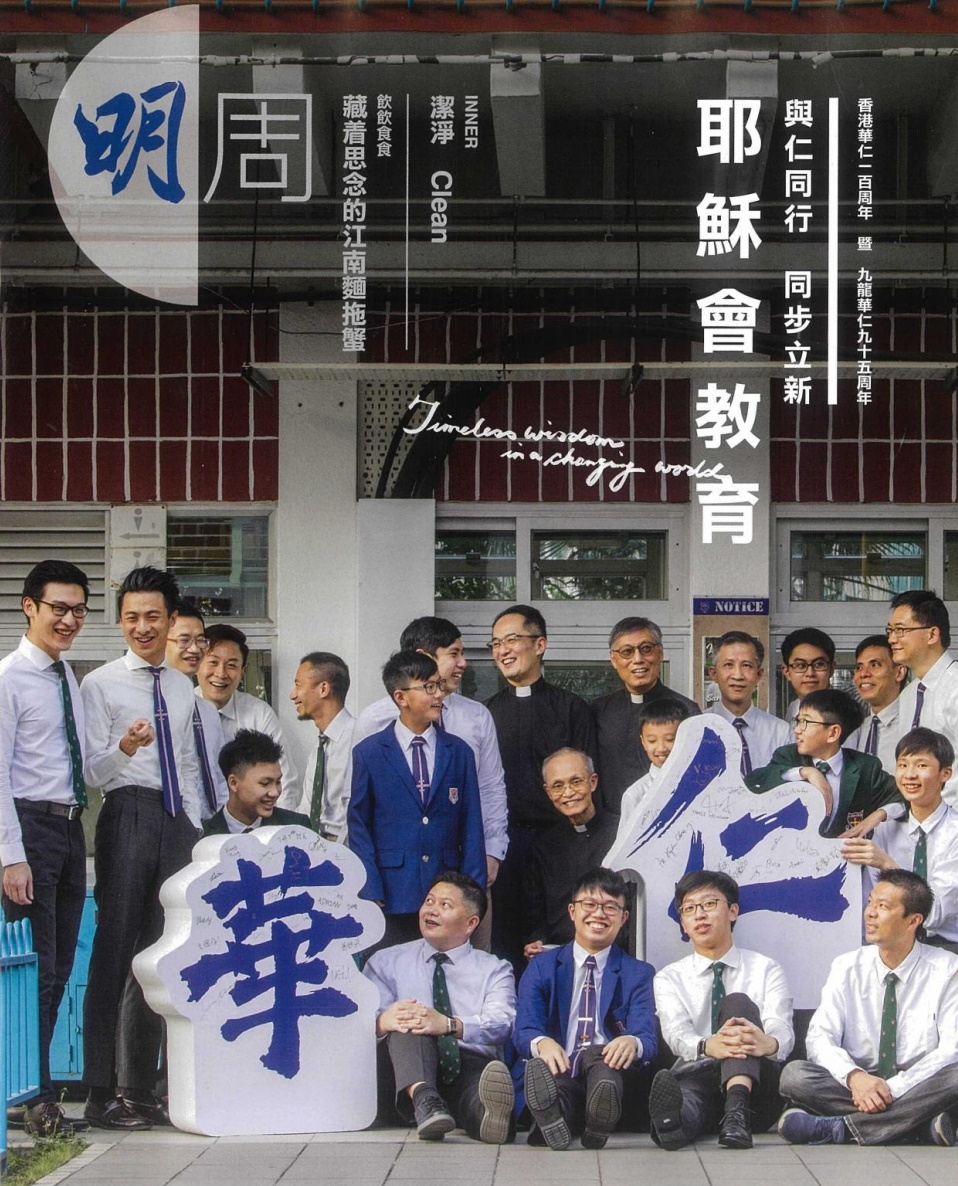 Be sure to get one for yourself!
- 2020.11.27 - Webmaster Team
Transcending 100 World Record Creation @ Wah Yan cancelled, please see the updated appeal letter (UPDATED 2020.10.20)
Please download the appeal letter here. (UPDATED 2020.10.20)
- 2020.07.31 - Webmaster Team
Jesuit Education Forum 2020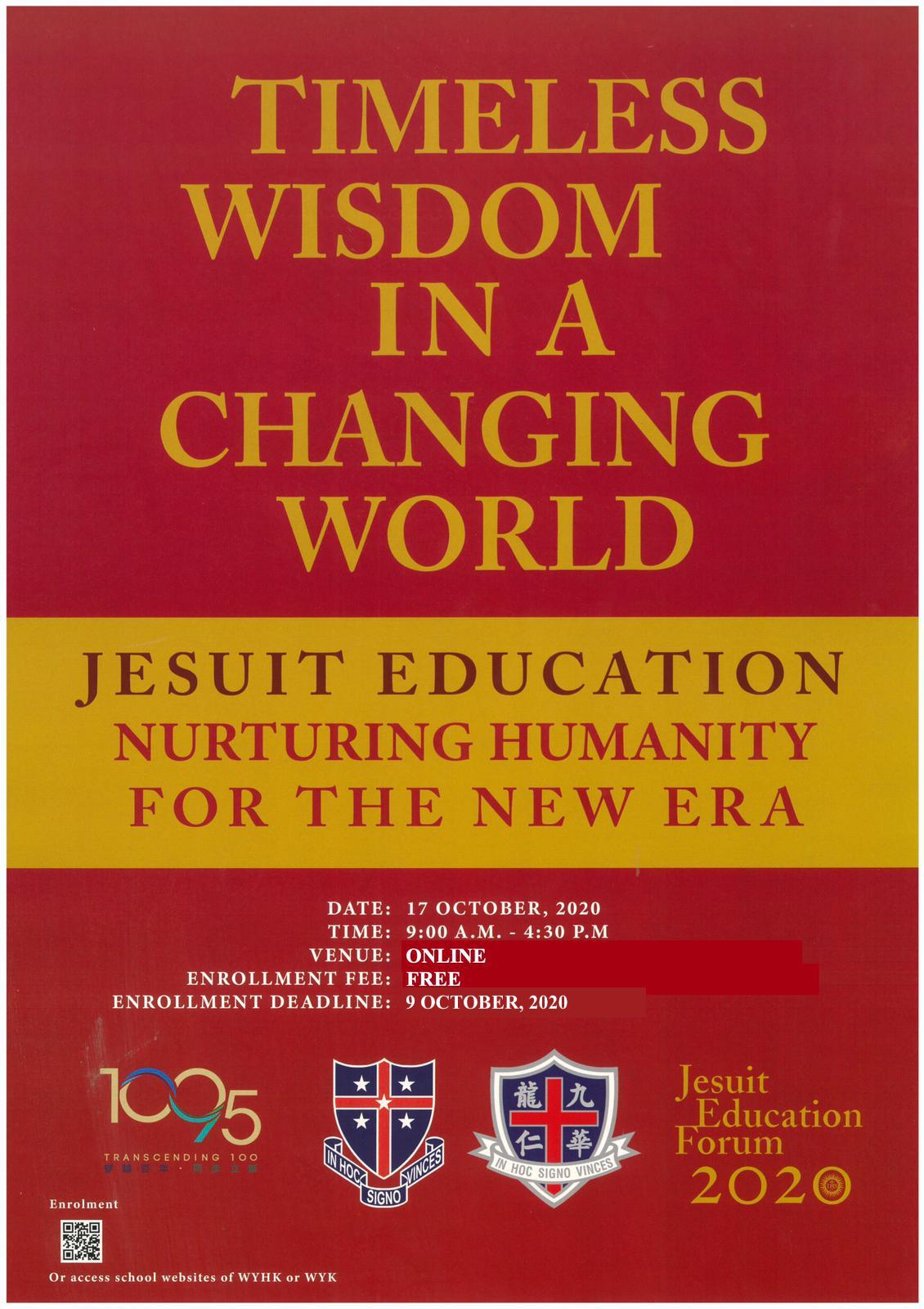 Millions around the world have counted themselves as grateful beneficiaries of Jesuit education.  Whether they are graduates of Wah Yan or Jesuit schools and universities elsewhere, one can sense, by listening to them proudly recalling their learning experiences, that there are unique attributes common to the education they have received during their formative years.
 
What are the special features of Jesuit education? Find out at Jesuit Education Forum 2020!
Conference schedule can be downloaded here.
For details, please visit https://www.wahyan.edu.hk/jef2020/
- 2020.09.24 - Webmaster Team
Wah Yan International Reunion 2019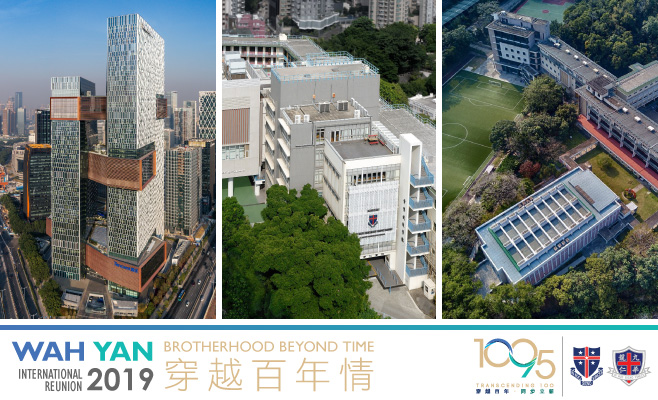 UPDATED 2020.02.10
For details, videos, photos and reports of Wah Yan Internal Reunion 2019, please visit https://wyir.wykpsa.org.hk/
Background
Wah Yan International Reunion ("WYIR" and formerly known as Wah Yan International Conference) is one of the important events for Wah Yan alumni across the globe to meet together. The first Wah Yan International Conference ran in 1988 with the theme, Wah Yan Family Around the World. After that, WYIR holds every two years and has the following four key objectives:
To provide fellowship opportunities between local and overseas Wahyanites
To allow Wah Yan alumni all over the World to better understand the wellbeing of each other
To keep alumni informed about both Wah Yan Colleges in Hong Kong and Kowloon
To explore possible improvements on our Global Link networking
The 16th WYIR will be held in Hong Kong in November 2019 and co-organised by the past student associations of both Wah Yan Hong Kong and Wah Yan Kowloon.
Our Theme in 2019
"Brotherhood Beyond Time" "穿越百年情".
In celebrating 100th/95th Anniversary of Wah Yan Hong Kong/Kowloon across 2019/2020, we believe that '情' is one of the key elements to hold all Wahyanites together, wherever you stay after graduation.
Program
DAY ONE – Friday, 29th November 2019 (8:30am to 8:30pm, day trip)
Get together and explore GD-HK-Macau Greater Bay Area
Programs include:
Back to WYK
Lunch and Dinner in Shenzhen*
Visit the headquarter of Tencent Holdings 騰訊控股
Visit Futian district and return to HK by High Speed Train*
Distinguish Wahyanites to share insights of the GD-HK-Macau Greater Bay Area
* Please make sure that you have valid PRC Entry Permit Card(港澳居民來往內地通行證或俗稱回鄉證)or a valid PRC Travel Visa. We will require a copy of your PRC Entry Permit Card or Passport and PRC Visa to buy High Speed Train tickets in advance.
DAY TWO – Saturday, 30th November 2019 (9:00am to 5:00pm)
International Reunion (Conference and Activities)
Programs include:
WYHK, WYK, WYHKPSA, WYKPSA and overseas chapters sharing
論盡華仁……過去、現在與將來
Lunch in WYHK
Visit Jesuit Fathers resting at St. Michael's Catholic Cemetery, Happy Valley
Nostalgia spots/memories around Wah Yan Hong Kong campus
WYIR Mass in WYHK Chapel
DAY THREE – Sunday, 1st December 2019 (6:00pm until late)
Homecoming Dinner
Wah Yan 100/95 Anniversary Gala Dinner in Hong Kong Convention and Exhibition Centre
For Registration and Payment Procedures, please click here.
- 2019.06.12 - Armen Ho '93 (International Reunion 2019)